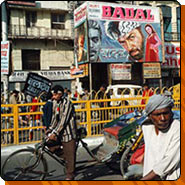 Street of Delhi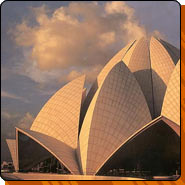 Incredible Lotus temple in Delhi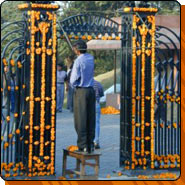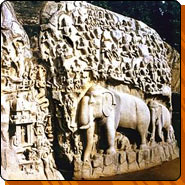 Sculptures in Mahabalipuram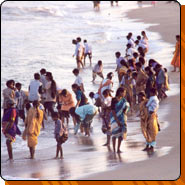 You can sunbath and swim in Mahabalipuram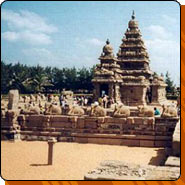 Famous town of temples, Mahabalipuram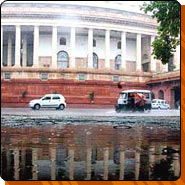 Cultural and Beach Holiday to India
Delhi - Agra - Mahabalipuram - Chennai (Madras) - Bombay
A journey for those who want to combine a city and beach vacation.
Departures on Tuesdays, Fridays and Sundays. It is also possible to fly on other days as well.

day 1. Helsinki
A flight to Frankfurt, and a connection flight with Air India to Delhi.



day 2. Delhi
Arrival in the morning, accommodation in hotel and a sightseeing tour in the city.



day 3. Agra
Departure in the morning to Agra, 200 kms away. Agra's main attraction is the world famous Taj Mahal. After lunch a visit to Agra's forts. Back to Delhi in the evening.



day 4. Delhi
Freetime



day 5. Mahabalipuram
A flight to Chennai, transportation to hotel. Mahabalipuram is a beach resort, which is not yet conquered by the tourists. Chennai also offers a lot to see, such as the beach temples. The neighboring village of Kancheepuram is famous for its silk and temples. There are parks, a snake garden, museums and several department stores from which you can make reasonable purchases.



day 6.-9. Mahabalipuram
Sunbathing, swimming and rest.



day 10. Bombay
A flight to Mumbai, accommodation in a first class hotel at Juhu Beach.



day 11. Bombay
Freetime. A day for the final purchases.



day 12. Helsinki
A flight with Air India to Frankfurt, and a connection flight with Lufthansa to Helsinki-Vantaa.