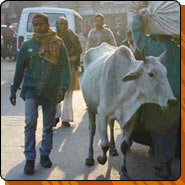 Delhin katukuvaa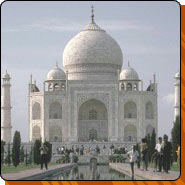 Taj Mahal Agrassa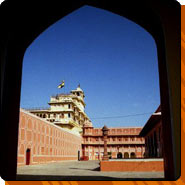 Jaipurin Kaupunkipalatsi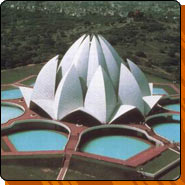 Lootustemppeli Delhissä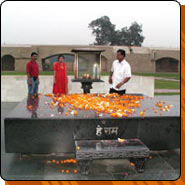 Mahatma Gandhin hauta


Golden triangle - unique tour in India
Daily departures!




day 1.
Flight to Amsterdam, connection flight to Delhi.



day 2.
Arrival in Delhi in the morning. Transportation to the hotel. In the afternoon a New Delhi sightseeing tour. See the administrative buildings, which the British built after they decided to transfer the capital from Kolkata to Delhi in 1911. A visit to Emperor Humayum's 16th century grave memorial, which is said to have inspired Shah Jahan to build the Taj Mahal.



day 3.
A morning sightseeing tour of Old Delhi. The highpoint is taking a stroll in a lively and exotic residential and store block. A visit to Raj Ghat, which is also Mahatma Gandhi's grave memorial.



day 4.
In the morning a 252 kms' car trip to Jaipur through India's countryside. Jaipur is the capital of Rajasthan, the state of Maharajahs. It is called the Pink city because the Maharajah ordered all buildings to be painted pink. In the afternoon a sighseeing tour with a visit to the Maharajah's palace at the centre of the town and a 18th century observatory, both of which are now museums.



day 5.
A visit to Amber's fort, which is located in the former capital. You will ride up to this unique fort on an elephant's back like a Maharajah. In the afternoon there will be time for shopping; the city is famous for its jewels, carpets and hand-printed textiles.



day 6.
In the morning a car trip to Agra (235 kms). Along the way a visit in Fatehpuri Sikri, a fortress town built by emperor Akbar, one of the best preserved examples of mogul-style architecture. The town was abandoned 16 years after it was built because of water problems. In Agra's Taj Mahal you will experience the splendor of the thousand and one nights. Taj Mahal is said to be the most beautiful building in the world.



day 7.
Agra's fort. In the Yasmin room you will hear about the world ruler's sad destiny.



day 8.
Road trip to Delhi (200 kms).



day 9.-10.
Free time for museum visits, shopping, special visits (hospital, school) etc.



day 11.
Transportation to the airport, flight back to Finland via Amsterdam.