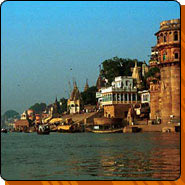 Gagnes flows through Varanasi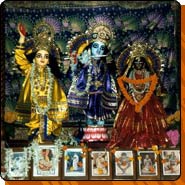 Altar of hindu gods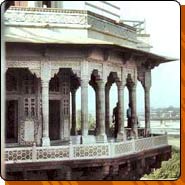 Balcony in Red Fort, Taj Mahal's sistermonument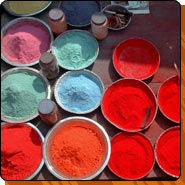 Experience the brilliance of colours in India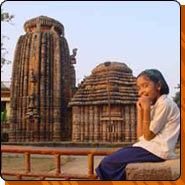 Shiva temple, Lingaraj, in Bhubaneswar
Special and unique sightseeing tour
Departures on tuedays,fridays and sundays. Also possible to fly on other days.



Delhi - Agra - Varanasi - Bhubaneshwar - Puri - Calcutta
Special price 1890,-,-



day 1. Helsinki
Departure from Helsinki-Vantaa to Frankfurt, a connection flight to Delhi.



day 2. Delhi
Arrival in the morning, accommodation in a hotel. A sightseeing tour in New Delhi in the afternoon.



day 3. Delhi
Old Delhi's sightseeing tour.



day 4. Agra
A morning train to Agra, a sightseeing tour, the main target of which is Taj Mahal. A night train to Varanasi in first class cabins.



day 5. Varanasi
Arrival in the morning to Varanasi, accommodation in a hotel, a city sightseeing tour.



day 6. Varanasi
A boat trip to the sunny Ganges river, early in the morning.



day 7. Bhubaneshwar
A evening train to Bhubaneshwar, which is the capital of Orissa state. Accommodation in a hotel.



day 8. Bhubaneshwar
A sightseeing tour in the city.



day 9. Puri
Transportation to Puri via the Sun Temple. Accommodation in a beach hotel.



day 10.-11. Puri
Sunbathing and swimming.



day 12. Calcutta
A night train to Calcutta.



day 13. Calcutta
Arrival in Calcutta in the morning, accommodation in a hotel. A sightseeing tour in the afternoon. A visit, for exampe, at the great Jain temple and children's home of Mother Theresa.



day 14. Calcutta
Last day. Time to Shop - Calcutta is one of the cheapest shopping centres in India. A night flight to Bombay.



day 15. Helsinki
Arrival in Delhi in the morning. Transportation to the airport, a flight to Frankfurt and a connection flight to Helsinki.